Our state of the art interactive virtual tour technology features a variety of custom options and unique features never before offered in the Northern Wisconsin market.
All of our products were designed with the highest standards of quality in mind, fastest delivery time and maximum listing exposure. The time to leave a lasting impression online and offline is now more important than ever.
WIN MORE LISTINGS!
With increased competition and more tech-savvy clients than ever before, the time to look your best online is now. Agents who understand that they must offer something truly unique and valuable to clients are winning more listings and closing faster. CF Web Services virtual tours and marketing tools make a lasting impression that work for you long after listings are sold. Our virtual tours are fully loaded with your photo, branding, contact information, maps & satellite views, school & city data, brochures, music, scene by scene descriptors, hot-spot navigation and much more!
The Interactive Virtual Tour Solution
While virtual tours features will vary from one company to the next, the CF Web Services virtual is designed to appeal the broadest audience possible while offering the most bells and whistles. Whether you decide to let us host your virtual tour on our secure server facility or you host the virtual tour on yours, you will find that our technology is far superior to any other and is always on the cutting edge of virtual tour technology.
Our virtual tours contain a wide variety of feature sets, offer flexibility, customization of your branding and are competitively price. Each CF Web Services virtual tour features the following:
Crisp and glossy images, not warped or fish-eyed
Tours that run on every system without a plug-in
Still images, partial panoramas and full 360 views
Customizable Hot-Spots with text descriptions to navigate
throughout the tour
Custom branding with company banner, photo and logo
Online tour distribution via email button
Weekly virtual tour traffic reports
Google mapping on virtual tour to local your business
Four easy ways to navigate including our self guided tour
Detailed text descriptions on every scene
Royalty free music and voice-overs
High Resolution Images for print usage
Fusion tours feature incredible imagery. The ability to combine embedded video, stills, and panoramic pictures truly immerses the viewer in the property. Of equal importance is the in-depth information contained in the tours. Pages such as the descriptive Home page, Property Information, and the Map feature complement each tour's stunning visuals with comprehensive detail.

As the tour loads, a photo of the property, an agent badge, and a company logo can be shown.

Next, the Home page provides a detailed description of the property.

Once the tour begins, the viewer can scroll through pictures and videos using the tool bar at the bottom. Icons alongside the images direct the viewer to other applications.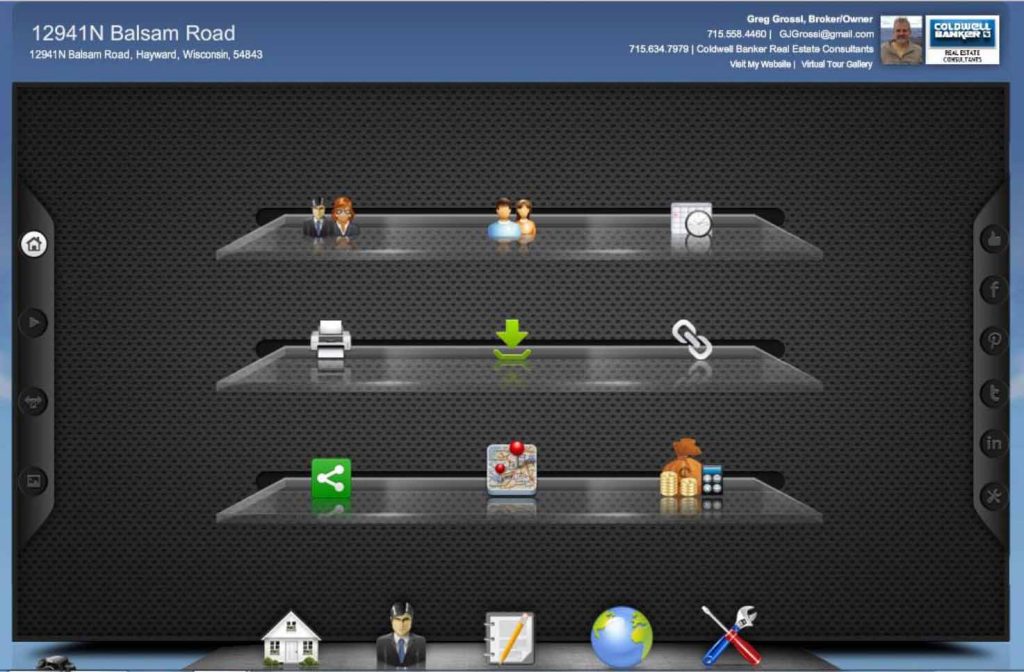 The main Tool Page icons offer a wide range of options, including: contact the agent, share the tour on social networks, use the mortgage calculator, view a map, assess a property's Walk Score, save the tour to the desktop, print a property flyer, and much more!

Walk Score is an exciting new feature that places local amenities into an everyday perspective. The distances to nearby restaurants, parks, schools, grocery stores, entertainment, banks, and other important landmarks are calculated and detailed. The property is then given a Walk Score out of 100 possible.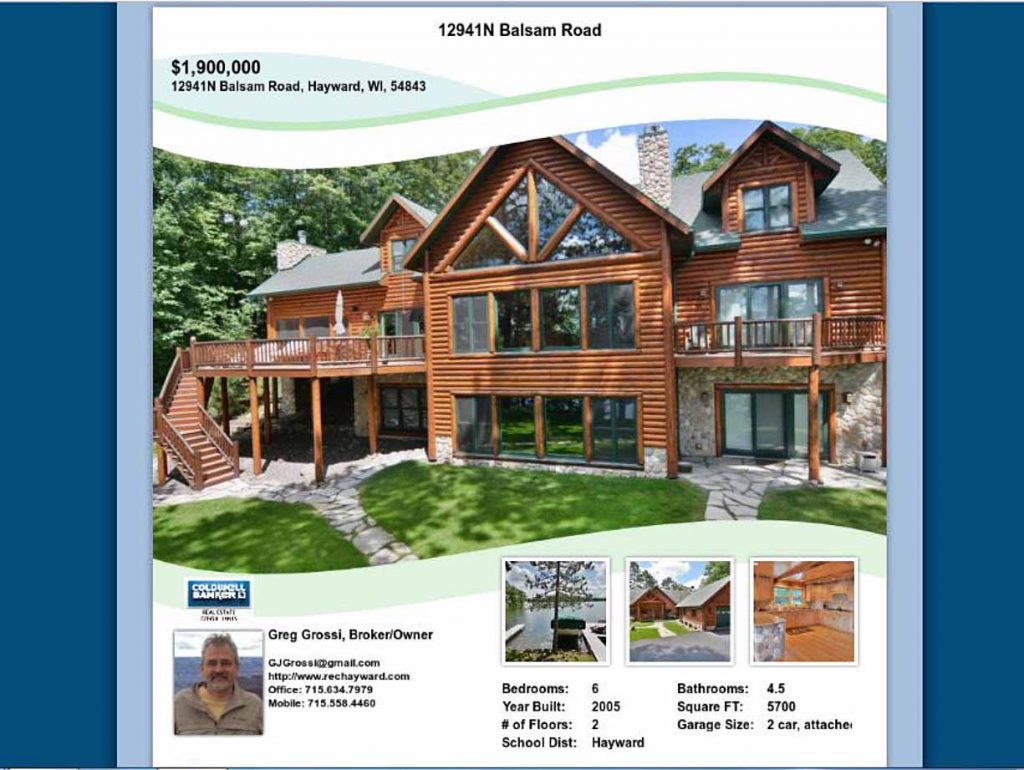 With RealTour Fusion, it's easier than ever to achieve that "custom look" property flyer—without the custom-work labor. Preloaded with over 40 different styles, our printable flyers help make your advertising job that much easier.
Your Business is Unique. One Size Does Not Fit All.
Experience matters! Your time matters, your seller's time matters, your customer's experience matters! With over 15 years of experience photographing properties, building a high level of trust with area real estate agents, helping customers get real results, making efficient use of everyone's time and budget, and staying current with changing technologies, CF Web Services can add value to your marketing effort with our property marketing services!
Our virtual tour technology is not limited to real estate tours. We can customize the look and feel of our tours to create a professional grade virtual tour of any type of property or item.
Vacation Rentals • Bed & Breakfasts • Cities & Towns • Golf Courses • Health & Fitness Clubs • Hotels & Resorts • Professional Offices • Real Estate • Restaurants • Retail Shops • Scenic Areas • Cabins & Cottages  • Vacation Homes.
CF Web Services, LLC is an insured, certified Real Tour Vision™ virtual tour provider, and a member of the Realtors® Association of Northwestern Wisconsin with full SentriLock Lockbox certification.
Having SentriLock privileges allows real estate agents in Northwest Wisconsin to do what they do best while we photograph their listings for virtual tours.  This will enable our current and future clients the flexibility to simply order a virtual tour and know that a qualified, fully insured, professional and SentriLock certified company will be arriving on location to capture professional images and complete their virtual tour.