Insurance & Home Inventory Pricing
Insurance & Home Inventory Package
$299
Our tours are perfect for documenting all of the valuables within your home!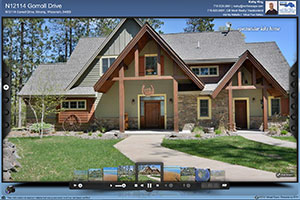 Each Home Inventory Tours Includes:
Up to 30 Rooms featured of your choice
Both 360 panoramic and still images
One full year of secure tour hosting
2 thumb drives containing copy of tour & high resolution images for offsite storage
Insurance Company's contact info
*A fee of $39.00 is billed annually and includes hosting, photography discounts and free textual tour updates for 1 additional year.
$39
Additional Year of Third Party Hosting
Keeping your home inventory virtual tour stored on our servers not only adds an additional layer of protection for you, it also allows you to periodically update your tour and receive a photography discount off of your original purchase price.
We charge a nominal fee of $39.00 annually to keep your home inventory tour securely stored for an additional year and ready for you to order and update from us at anytime.
$100
Home Inventory Virtual Tour Update
(**Available on hosted tours only**)
It's only natural that your home, items and collectables will change over the years and when they do, keeping your home inventory tour up to date will be important. As long as your virtual tour is being stored on our secure hosting facility it is very easy for us to update your tour and get you a new set of CD's for safe keeping.