Looking for that iconic oceanside home or condo on the beautiful island of Maui? Jesse Wald is a full time, dedicated Real Estate Agent assisting buyers and sellers of Maui real estate no matter the day of the week, holiday, or the size of the surf.
Maui, HI Web Site: http://mauiexclusiverealestate.com/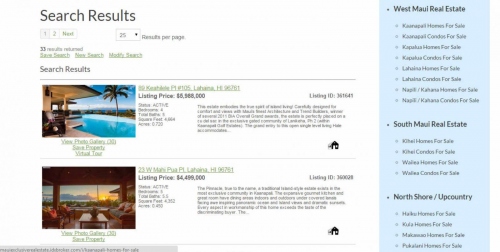 Be sure to check out Jesse's new responsive web site that features customized search features – search by Hawaiian district, custom map searches, or a range of criteria – complete, stylized MLS listings and up-to-date info on the Maui real estate market. Give Jesse your business and you'll be in great hands!